Gregory Martire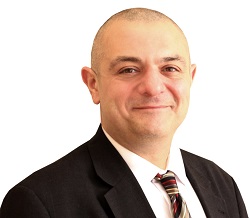 Proprietor, Realtor®, Investor
Cell: (484) 997-8068
Email: GregoryMartire@gmail.com
Youtube Channel Link: Living in Philadelphia
Serving in the Greater Philadelphia areas, Philadelphia, Montgomery County, Chester County, Delaware County, Bucks County with networks throughout the entire United States of America.
Specializing in listing properties for sale, first time home buyers and investment properties in the Main Line Area of Philadelphia.
Known as an innovative sales professional with an extensive background in product knowledge, establishing relationships and managing partnerships with individuals and businesses in all aspects of real estate including sales, listings, investment property and property management.
He consistently exceeds customer expectations and personal performance goals by providing great service, creative solutions, extensive experience, and his trademark calming influence.
Strengths encompass a diverse range and include: establishing and fortifying business associations, designing and converging innovative real estate business solutions, and collaborating effectively in a team environment while displaying strong leadership skills.
Uniquely suited to help clients fulfill their dreams with his established network of personal and business.
Has comprehensive knowledge in all aspects of the real estate industry and is considered a resource for identifying preeminent business solutions, business acumen, and the ability to communicate and present. With over 17 years of experience with both buyers and sellers, as well as being an active investor himself, Greg brings a lot to the table while getting his hands dirty and practicing what he preaches.
His "Can Do" attitude and strong work ethic have made him a top selling and respected agent in the area for over a decade.

In his spare time he enjoys spending time with his beautiful wife and daughter, taking family walks, and enjoying a great movie.

A true team player, Gregory looks forward to partnering with you and helping you reach your real estate goals. Give him a call today!
Erin Martire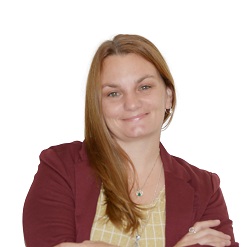 Realtor®, Transaction Manager
Cell: (484) 816-6511
Email: RealEstateTransManagement@gmail.com
Erin Martire was born and raised in Montgomery County. She graduated from Old Dominion University in Norfolk, Virginia and moved back to Pennsylvania shortly after graduation. Her relentless need to always keep learning has earned her Master's Degrees from Saint Joseph's University and LaSalle University in Philadelphia.
Following a Passion for Real Estate: Erin has always had a passion for real estate, even though it was not her first career. When buying her first home, she found the entire process fascinating – from finding the perfect house to making it her own. Erin entered her new career after years in Education, working with families and helping students realize their potential. Erin believes working in the education field has prepared her for her new career in real estate. "Working with children and families has provided me with the customer service experience and the patience to listen to my clients' needs and wants when it comes to selling/buying their home. Home buying and selling should not be intimidating and stressful, it should be an exciting new journey and I am happy to be a part of that journey!"
Real Estate is a Team Effort: Erin is no stranger to being a part of a team and orchestrating several moving parts to ensure everyone is successful in reaching their end goal, be it buying or selling. Erin grew up playing sports and working as a team when she was younger and it grew into a passion where she played in college. That passion has continued throughout her life as she still coaches young athletes. She continues to coach for the love of the sport and to help her athletes achieve their goals and reach their potential. Much like her real estate career she continues to work as a team with her clients to reach their goals and make their dreams a realization.
What Makes Erin Different? Organization and Communication – Erin walks her clients through every step of the real estate process. She is always available to answer any question or concern that her clients have. Due to her extensive knowledge of the real estate transaction and keeping her clients informed, one can argue that her clients will be able to negotiate their own transactions after working with her. Erin's goal for her clients, "I want to be able to make buying or selling a home less stressful, especially for the first-timers. I know firsthand, I have been there. That's why I work extra hard to make the process run as smoothly as possible."
Other Pursuits and Passions: When not assisting clients, Erin continues to work on her professional development to help her clients more effectively, she also continues to add to her investment properties. Erin enjoys down time with her husband and watching her children play sports.

If you have any questions about Erin's real estate services, or what she can do to help you, please do not hesitate to ask. She looks forward to hearing from you!
Wesley Firkin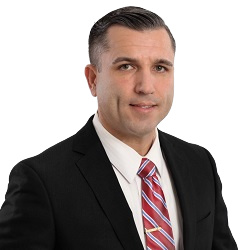 Realtor®
Cell: (484) 688-7777
Email: wesleyfirkin@gmail.com
A full-time realtor since 2002, Wesley is best known for the care he gives to his clients while doing everything he possibly can to represent and work for their best interests during the purchase or sale of their home or investment property. He has such a great respect for the importance of a real estate sale or purchase and ensuring the process is as smooth, stress free and successful as it possibly can be.
That means: Constantly asking the right questions, solving problems, clarifying goals and always keeping in constant communication. He has become an expert in all types of residential single-family homes, townhomes, condominiums, 55+ retirement communities, new construction, multi-family investment properties, commercial office, retail and even industrial real estate.
Passions: Creatively helping homeowners prepare, present and sell their homes for top dollar. Also just as passionate about helping home buyers evaluate, inspect, and wisely purchase their new home and then continue to protect it during their ownership. His goal is to continuously provide valuable advice to his clients during each stage of their home ownership life whether they are renting, first time home buyers, moving up to their second home, downsizing for retirement, or purchasing an investment property.
Graduated from: West Chester University in 1998 with a Bachelor of Art in Psychology and moved to Phoenixville in 2002 where he currently resides today. The most important part of his life is being a father to his 3 children. He also enjoys running, painting and other home improvement projects.
Richard Saucier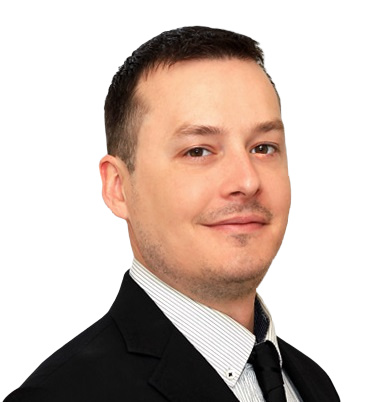 Assistant
Cell: (484) 302-8274
Email: ServiceTheMartireGroup@gmail.com
Gregory's personal assistant for over 3 years

Graduated Williamson Trade School in Media PA with an Associates Degree in Construction Technology with Masonry Emphasis

Enjoys camping, music and cooking with his wife and daughter

Handles social media and data input